7 January 2022
A blog by Becky, Schools Officer
Falling in love with the British coastline
---
I grew up near the midlands, about as far away from a coastline as you can get in England. (The furthest is a village called Coton in the Elms in Derbyshire if anyone was wondering). In the UK, that's not actually that far, under 100 miles and a few hours' drive. Still, I have very few childhood memories of the British seaside. We did a few beachy holidays, but my main memories of those aren't about the Ocean. They're of the pure horror of realising that pebble beaches existed, or of huddling desperately behind a windbreaker.
After university, I went travelling, where my love affair with the Ocean began. I swam, snorkelled, dived, and unsuccessfully attempted to surf. I have very distinct memories of feeling free in the sea. It gave me a safe space where I could explore an entirely new world, where I was simultaneously filled with wonder and joy, curiosity and peace. This discovery eventually led me to a brief career as a dive instructor. I settled on a small island in Indonesia and spent three years sharing my passion with others. I taught everyone from beginners to Dive Masters and never got tired of seeing the excitement for the underwater world grow within my students.
The next part of the story I am sure you can guess… March 2020 came, and COVID-19 ripped through the world. Indonesia closed all tourism activities, and I made the tough decision to return to the UK. When it became apparent that this would probably become a permanent move, I decided to relocate to Plymouth (a city I had never been to before) to undertake an MSc in Marine Conservation. I figured if I couldn't be in the Ocean, I might as well be learning about it, and in Britain's Ocean City – perfect!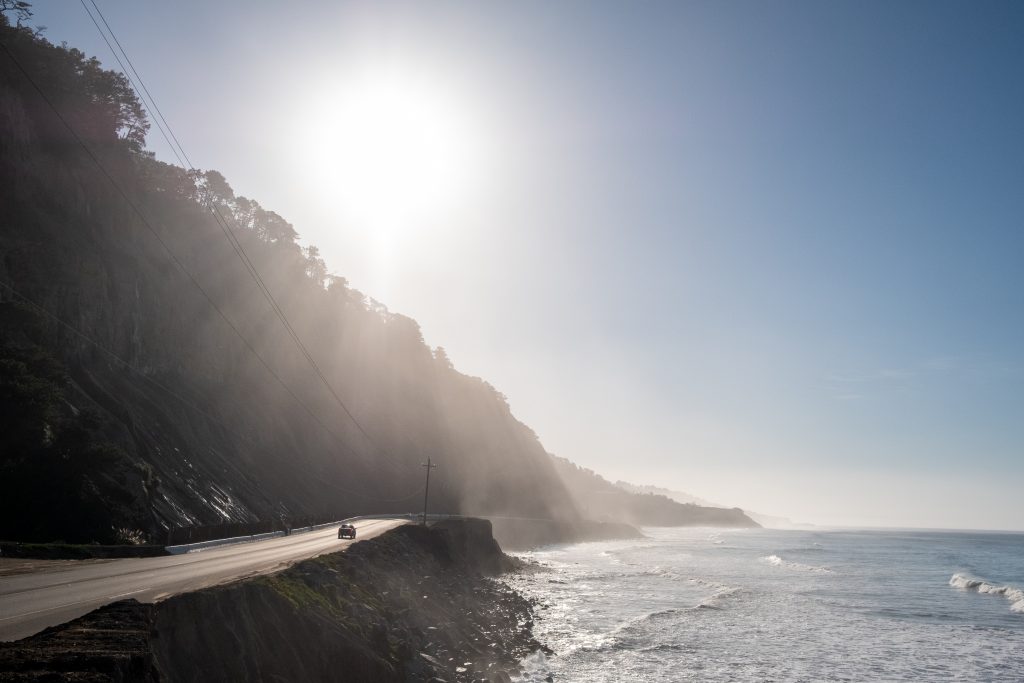 Until this point, the word Ocean had been synonymous with tropical waters, exotic animals and, most importantly, warmth! It wasn't easy to attribute these beautiful ideals to the new Ocean in my life. One that was dark, cold and somewhat uninviting. But needs must, and with a fair amount of trepidation, I began exploring this new coastline. What actually happened was that this new Ocean, one that initially felt empty and ominous, became my lifeline during one of the most challenging years of my life. I discovered the joys of wild swimming. The energy that comes from those icy plunges cannot be explained. They became even more joyous when the summer came around, but there is nothing like the rush of endorphins you get from a winter swim!
My tropical buddies couldn't believe it when I started diving around Plymouth, and I was astounded at the life hiding just a few meters below the surface. More crustations than you can imagine, the biggest lobster I have ever seen (I saw him out of the corner of my eye and genuinely thought it was a turtle at first!), cuttlefish, nudibranchs, flatfish and eels. The list goes on. I was taken on my first ever rock pooling expedition just over the water at Mount Batton, and I am not sure what was more exciting, seeing all the different critters up close, or watching my lecturer skip over the rocks like a Gazelle, absolutely giddy with excitement at the discovery of a giant spider crab!
I think that is what has surprised me the most about the British Coastline. Not the wonderful creatures that call it home, or the wealth of activities it offers, it is the sense of community that surrounds it. In their brightly coloured swim caps, the wild swimmers gossiping over a hot drink after their dip. The divers discussing new routes they explored that day. Coastal walkers layered up and absorbing the stunning scenery. Children and adults, and everyone in between, finding a little piece of magic in every visit to the coastline.
I feel genuinely lucky to have settled in an area that has such an abundance of ocean possibilities, and I would love to hear your stories. Where are your favourite places to visit along the UK coastline and why? Where is on your bucket list and what's the best thing you have encountered?